Art, Design, and Gastronomy, the ideal base camp. Charming hotel in the heart of the bay of Douarnenez
By the sea, beautifully located
By the sea, beautifully located between the Crozon peninsula
and Pointe du Raz (30 minutes).
Ty Mad enjoys an exceptional location overlooking Saint-Jean beach, the coastal path leading to the famous GR34, the marina, a stone's throw from Sables-Blancs beach.
A hotel restaurant with unique charm,
A place with a soul,
A style,
A beautiful atmosphere,
And a story… for almost 100 years!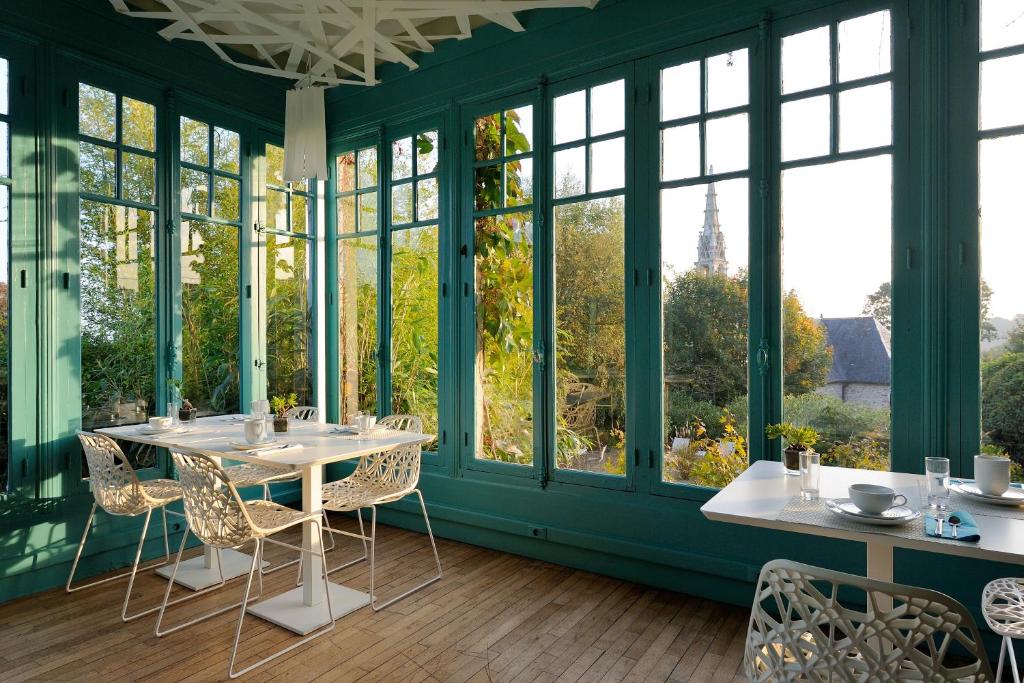 Ty Mad was the presbytery of Saint-Jean chapel in the 19th century.
Became a hotel in the 1930s, it has been enlarged and constantly remodeled
At present, it has a restaurant, a spa, a massage room, a beautiful garden, a parking lot with 9 free spaces (free parking nearby), and wifi.
The configuration of the hotel makes it not suitable for children
On the other hand, these are welcome at Mini Ty Mad, The little house inside the hotel area
"As many universes have been created as there are pieces, with a light, elegant, airy style…"
Composing an à la carte stay, at the source of well-being… by connecting to the beauty of nature, to an ancestral culture
An ethical place, where we care about ecology (sorting of waste, mostly organic products, we avoid plastics, we think about animal welfare, we avoid waste and we seek to improve)